90-Day 100% Money Back Guarantee

(Less S&H)
At LCR Health, we take great pride in our products. We use only the best ingredients. We proudly keep all of our manufacturing and customer service in Southern California. We maintain the highest manufacturing standards in the industry, exceeding cGMP guidelines. As such, all of our products come with a 90 day money-back guarantee. You can return your order for any reason. We will gladly refund your money (Less S&H), no questions asked.
How many bottles should I order?
The average order for new customers is 3 bottles and that's what we recommend to start. But we do have many repeat customers, so you can enjoy our best pricing on the 6 bottle package.
What is in ACTIVE-PK?
Each serving contains 650 mg of three potent ingredients that have never been combined before. These ingredients are Berberine, Quercetin, and Gynostemma.
Our capsules are vegetarian, free of lactose, gluten, additives and preservatives. It is packaged in an environmentally friendly container resistant to heat, light and air.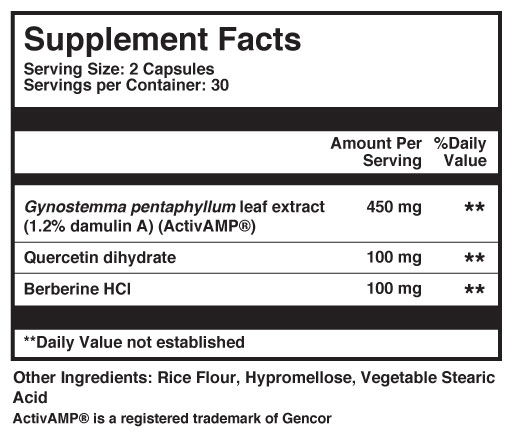 LCR Health uses third party laboratory verification to guarantee we use only the highest quality ingredients and nothing else.
How do I use ACTIVE-PK?
Enjoying ACTIVE-PK couldn't be easier. Just take two capsules with a glass of water, either with food or on an empty stomach.
The ingredients in ACTIVE-PK are fully bioavailable, and once absorbed in your stomach will go to work boosting your AMPK levels all day.
It is not necessary to refrigerate ACTIVE-PK, although doing so will not impact its effectiveness.
Do you have a guarantee?
Absolutely. We provide an Ironclad, 90-day money-back guarantee on every LCR Health purchase. If you're anything but satisfied, return your order for a full refund of the purchase price.
When will I receive my order?
We ship Monday through Friday and always ship within 24 hours upon receiving your order. Shipping takes between 2 and 7 business days within the U.S., depending on your location.